Diversity is present both in our daily life and in each of us. Specificities such as beliefs, color, sexual orientation, identity, gender, style, origin, ethnics, age, among others, belong to who we are and to our essence. Bearing this in mind, we must continue along this path we are paving and not tolerate any kind of prejudice and discrimination.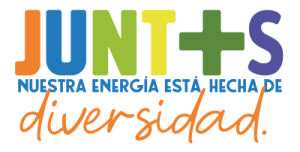 Commitments with Diversity & Inclusion
Iberdrola México management team is certain that adopting diversity as an essential team characteristic and inclusion as a business priority will make our company stronger. The following are our commitments to create diverse and inclusive workspaces:
The preparation of the first Diversity and Inclusion Census to identify minorities in our organization.
The setting up of a Diversity and Inclusion Committee with representatives across the areas of the company.
The creation of a dedicated Diversity and Inclusion area.
Longer maternity and paternity leaves that go beyond what is required by law.
The design of a protocol to cope with bullying and sexual harassment cases.
Training in Diversity and Inclusion for 100% of the company's leaders.
Training in D&I for 100% of HR, Performance, Communication, SCR and Foundation members.
An increase in investment earmarked for volunteer activities focused on D&I.
The creation of a women's empowerment program in the communities where we have a presence.
An increase in partnerships with organizations dealing with diversity and inclusion promotion.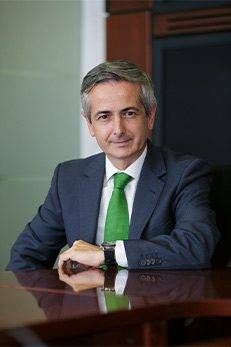 At Iberdrola México we consider diversity and inclusion as strategic priorities for sustainable growth and keystones of our activity.
Enrique Alba, CEO, Iberdrola México
What have we done in terms of Diversity & Inclusion?
Training in Diversity & Inclusion
As part of our commitment to be a diverse and inclusive company that truly reflects the plurality of today's world and fosters each person's individual abilities, at Iberdrola México we conduct workshops, lectures, webinars and training for all Iberdrola People about the following subjects:
We are part of the Aequales community

Aequales is a multi-Latin company that provides tools for closing gender gaps in the workplace based on measurement, consulting and technological tools. As part of our commitment with diversity and inclusion, Iberdrola México has joined this network comprised of over 100 companies, through which we will receive training to impact our internal culture, measure progress in gender equity and have access to a networking space to share good practices.
Courses of action:
PAR Ranking:A tool for measuring the effectiveness of gender equality initiatives.
Consulting:Consulting services to transform processes, policies and actions that encourage an equal, diverse and inclusive organizational culture.
Aequales Community:As part of this partnership, digital and interactive tools will be implemented to measure progress in gender equality.