In order to continue creating value for stakeholders, in this case for suppliers, the purchasing division takes on and promotes suppliers' strict compliance with contractual conditions and current regulations.
The Iberdrola Group's purchasing terms are the general documents that govern the relationships between Iberdrola México companies and their suppliers and are usually included in the contractual document.
This section introduces the contracting terms for participating in the company's contracting processes:
Qualification
The technical qualification process is aimed at maximizing the quality of supplies, besides verifying that suppliers are stable and reliable partners with the capacity to guarantee fulfillment of commitments agreed upon in each of the projects carried out with Iberdrola México companies. Suppliers must prove they have the quality standards required by Iberdrola Group.
Qualification process under Iberdrola Group's standards.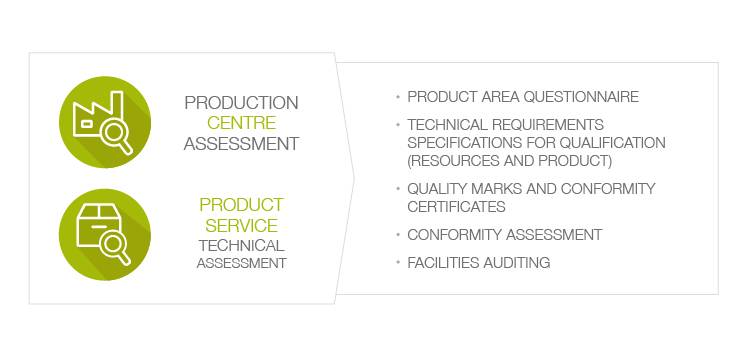 Production Center Assessment, Product or Service Technical Assessment:
Product area questionnaire
Technical requirements specifications for qualification (resources and product)
Conformity assessment
Facilities auditing
The rating awarded will remain valid as long as the prerequisites for registration on Re-Pro, Quality Management System Certification (ISO 9001), Environmental Management (ISO 14001), Occupational, Health and Safety Management (OHSAS 18001), and Product Conformity established and required at the time of rating remain valid.
Iberdrola Group reserves the right to rerate or annul an existing rating if any events or changes in its needs so requires.
Throughout the period of validity, suppliers agree to maintain and/or improve the systems, processes and conditions established at the time of rating.
Business activity coordination
In addition to the relevant contractual specifications regarding business coordination in the field of occupational risk prevention between Iberdrola Group companies and contractor companies, designed to guarantee the greatest possible degree of safety and health, such companies make the following documentary support available to contractor companies, in order to provide all the relevant information in this process and develop follow-up and control mechanisms.
Coordination forms (Download PDF)