ENVIRONMENT: FIGHTING CLIMATE CHANGE
The fight against climate change and in support of sustainable development is one of Iberdrola Mexico and Iberdrola Group's firmest commitments, and we have set an ambitious goal for the reduction of our CO2 emissions. That goal is one more example of our company's leadership in the development of renewable energy and our adherence to international accords on climate change.
The electrical energy sector plays a key role in the goal set by the historic Paris Agreement, that of keeping global warming below a 2°C rise. Iberdrola fully supports this international accord, which came about at the Paris climate change summit (COP21), as well as the UN Sustainable Development Goals.

MORE ON OUR ENVIRONMENTAL PROGRAMMES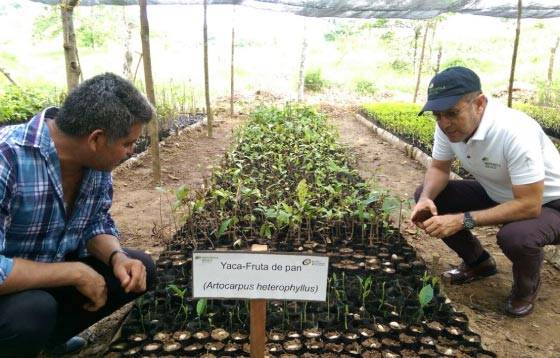 La empresa participó en la reforestación de 83.1 hectáreas de bosque en el municipio de Matías Romero, Oaxaca, estado en el que la empresa opera cuatro parques eólicos…
READ MORE