At Iberdrola México we are convinced that innovation and renewable energies will enable a more sustainable future. Maximizing the use of resources like the wind and the sun enable different industries to perform operations from environmentally friendly sources. In México, we have an installed capacity of 1,163 MW, which are equivalent to 514,800 lighted households, at our range of renewable facilities.
Nevertheless, energy generation through natural resources requires special care because these sources are not managed by a person. For a better control of our farms 24 hours a day throughout the year, at Grupo Iberdrola we develop a technology that enables remote access to this information through the Renewable Energies Operation Centers (COREs).
The first one was installed in Toledo, Spain. Farms installed by the company in different parts of the world, like Portugal, Hungary, and certainly Mexico, can be accessed from the old continent. The advantage of having the CORE control is that it allows us to be more efficient and thus we maximize our facilities profitability.
What are its main functions?
Real-time processing of information generated at our five wind farms and the two solar parks we operate.
Reducing operation and maintenance costs.
Maximizing production by enhancing availability.
Exchanging information with other control centers.
Controlling energy delivered on the grid.
Contributing to the fulfillment of active power regulation.
In addition to the foregoing, its operation allows to analyze, from the CORE, any failures that may occur and even solve them.
A CORE works as follows: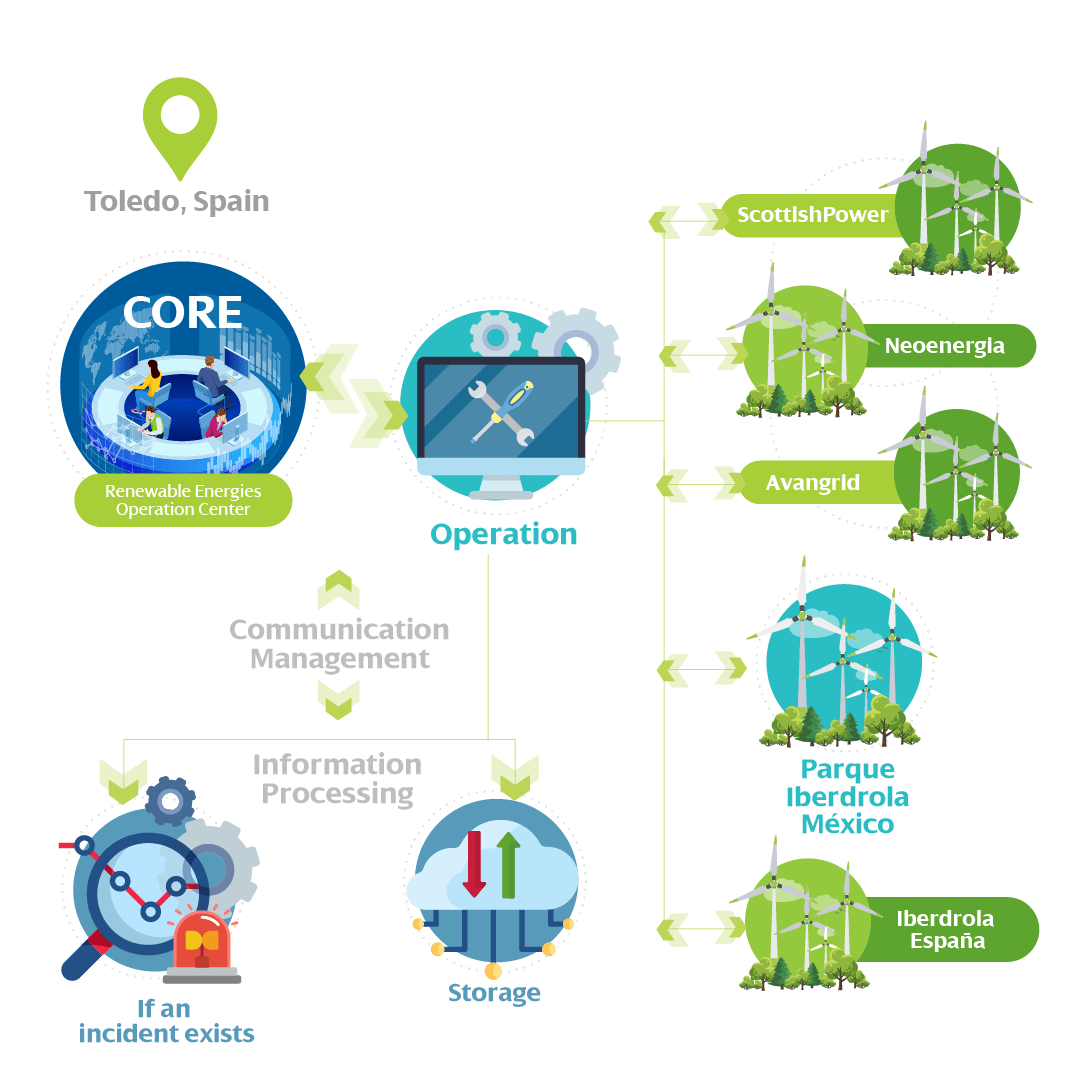 At Iberdrola México we are building the future with innovation and a sustainable vision.