Trees are indispensable in the multiple existing ecosystems. Over time, organizing actions for their conservation has been essential to develop sustainable environments; for example, a special day was established to reflect on their importance, and every second Thursday of July we celebrate the Tree Day in Mexico.
We say that trees are important, but it is worth to delve into some of the reasons why they are so valuable for the environment [1]:
They mitigate greenhouse gas effects, due to their capacity to absorb CO2 and turn it into oxygen.
They favor biodiversitybecause they host hundreds of fauna species.
They contribute to multiple natural processes,including water cycle regulation, erosion and environmental temperature control, rainwater harvesting for aquifers, soil nutrient regeneration, among many others.
According to the Ministry of Environment and Natural Resources (SEMARNAT), around 70% of the Mexican territory is covered with some type of forest vegetation, divided as follows[2]: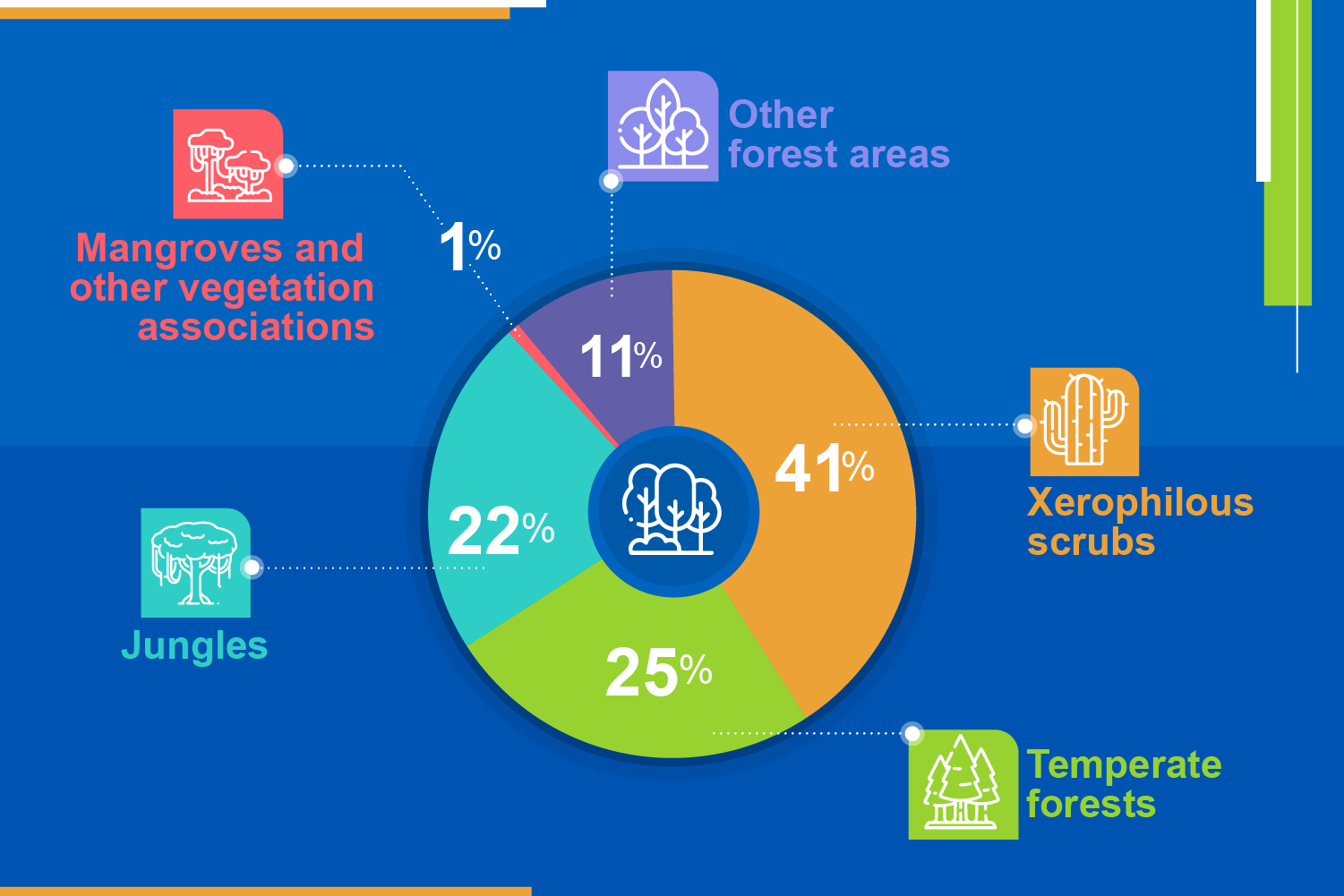 In Mexico we have trees with a historical presence[3], for example, the Tule Tree, approximately 2000 years old and native from Oaxaca; the  San Juan Sabino, located in Xochimilco, is more than 600 years old; the Sabino Gordo in Nuevo León is considered the oldest being in the municipality of General Terán; the Ceiba Tree in Quintana Roo is considered a sacred tree in the Mayan culture and is over 200 years old; and the Mezquite Tree in Durango is over 400 years old.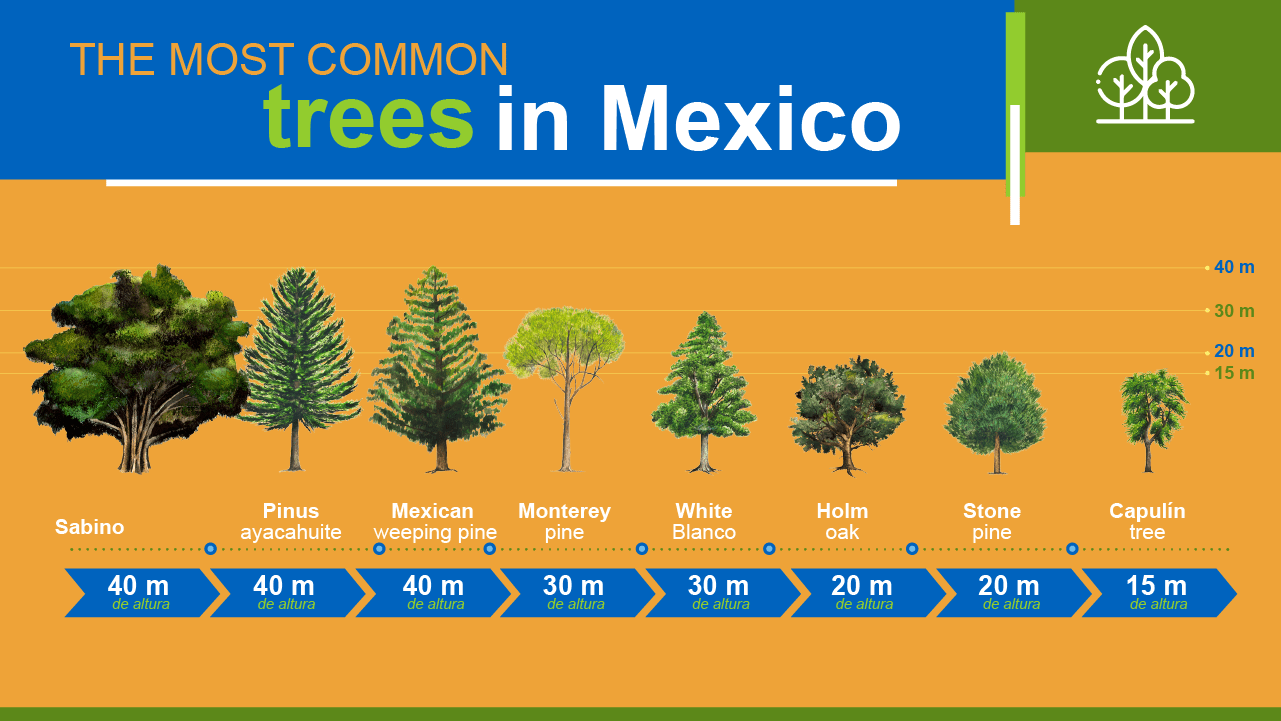 Trees and energy generation in the country
Because we are aligned with the compliance of SDG 15, Life of terrestrial ecosystems, at Iberdrola México we encourage protection efforts to address threats faced by forest and wild ecosystems in regions in the country where we have a presence. This has been possible thanks to the teamwork of our Iberdrola people, allied entities and inhabitants of communities near our power plants.
In June 2022, with the support of voluntaries, we held reforestation days where we planted tree species including oaks, holm oaks, and laburnum in regions near our plants and farms in Oaxaca, Guanajuato, and Nuevo León. In addition, we conducted a cleanup in the natural area of Sapioris, Durango, and in San Luis Potosí, near our combined cycle power plant in Tamazunchale, we held a workshop on climate change, a lecture on the actions we carry out for the preservation of the surroundings and planted a community orchard in Cuixcuatitla. All these actions add up to the preservation of trees ad their ecosystems.