At Iberdrola México we aim to become a benchmark in the energy sector with competitive and environmentally friendly solutions tailored to our customers' needs, which will mainly allow us to have a positive impact on Mexican communities. Oaxaca is an example of how we have worked hand in hand with both society and government.
The wind in the south and southeast of Mexico has brought life to our wind turbines for more than 10 years, and we want to give that energy back to the communities by fostering their development. Bearing this in mind, we have worked on a comprehensive strategy to benefit people living in the vicinity of our farms, as well as in other regions in Oaxaca.
Learn more about our initiatives in the state: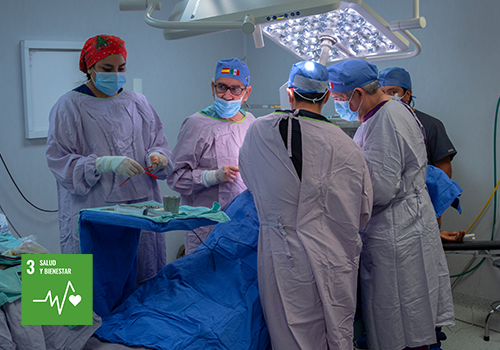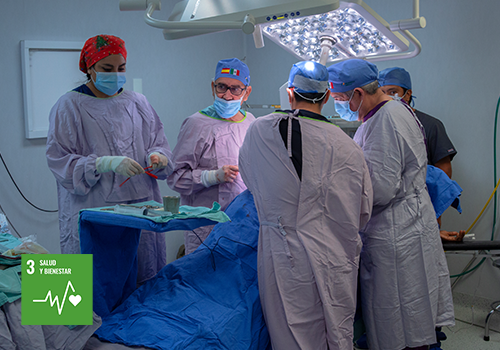 Addressed to:
Women suffering from complex urological conditions and specialist doctors in the field.
What this is about:
Providing consultations and treatments to women suffering from serious conditions
Training medical staff specialist in the field
Awarding an annual scholarship for specialized urology studies in Spain
How are we doing?
60 surgical processes completed
More than 100 people in the healthcare teams
1 winner of the urology scholarship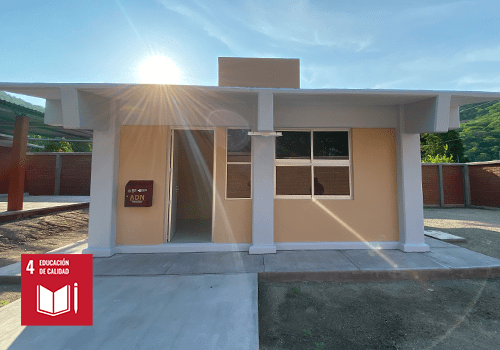 Addressed to:
School age individuals who deserve to take classes under decent conditions, as well as teachers working at such schools.
What this is about:
Rebuilding 50 schools that were damaged by the 2017 earthquakes
How are we doing?
Three schools were rebuilt in the first stage. We began working on the second stage with the reconditioning of five schools.
428 students benefited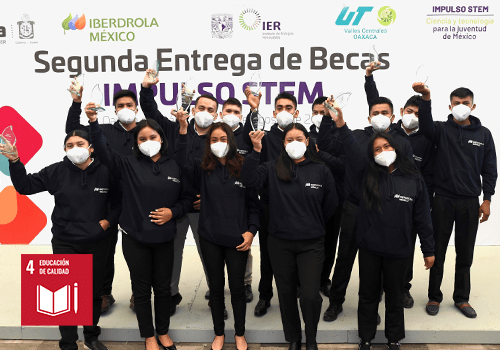 Addressed to:
Young people in Oaxaca intending to pursue university education, who are interested in STEM programs.
Faculty responsible for student career guidance
What this is about:
Empowering women in Oaxaca to be able to pursue science and technology careers
Implementing mentoring programs and training guidance counselors at public schools
Providing science and technology workshops for young people of basic and middle-superior levels
How are we doing?
39 scholarships awarded in 2020 and 2021
120 teachers trained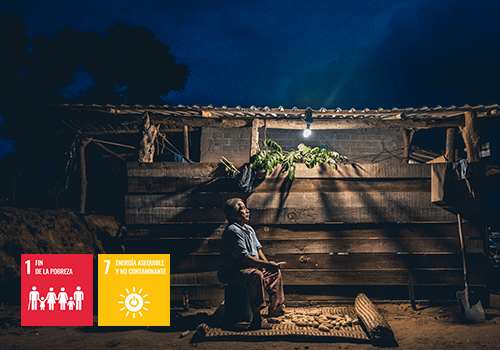 Addressed to:
Residents of rural communities with no access to the traditional electric grid due to their location.
What this is about:
Delivering electrification solutions with solar energy to rural communities in the Huasteca Potosina and Oaxaca
How are we doing?
Thus far, more than 240 homes have been electrified in these states, and two community centers, benefiting over 1,870 people.
San Luis Potosí – 148 homes, two community centers and 1,376 impacted people.
Oaxaca – 95 homes, benefiting 500 people. We are currently working on the second stage for the installation of 100 solar systems at homes in the municipalities of San Juan Guichicovi and Matías Romero Avendaño