Iberdrola has been working incessantly for 20 years on technology innovation for the company's operation to lower environmental impact. An example of this is the implementation of the hot topping method in Durango, close to the combined-cycle plant La Laguna II facilities, to relocate a gas pipeline.
Upon the authorities' request and in anticipation of a road work, the plant's team worked on moving 438 meters of one of the pipelines feeding the combined-cycle plant in 2018. For this purpose, the company used the hot tapping method, which consist on making the connection of pipelines under pressure without the interrupting or emptying of the content thereof, the pipeline can continue to be in operation while maintenance or modifications are being made to it.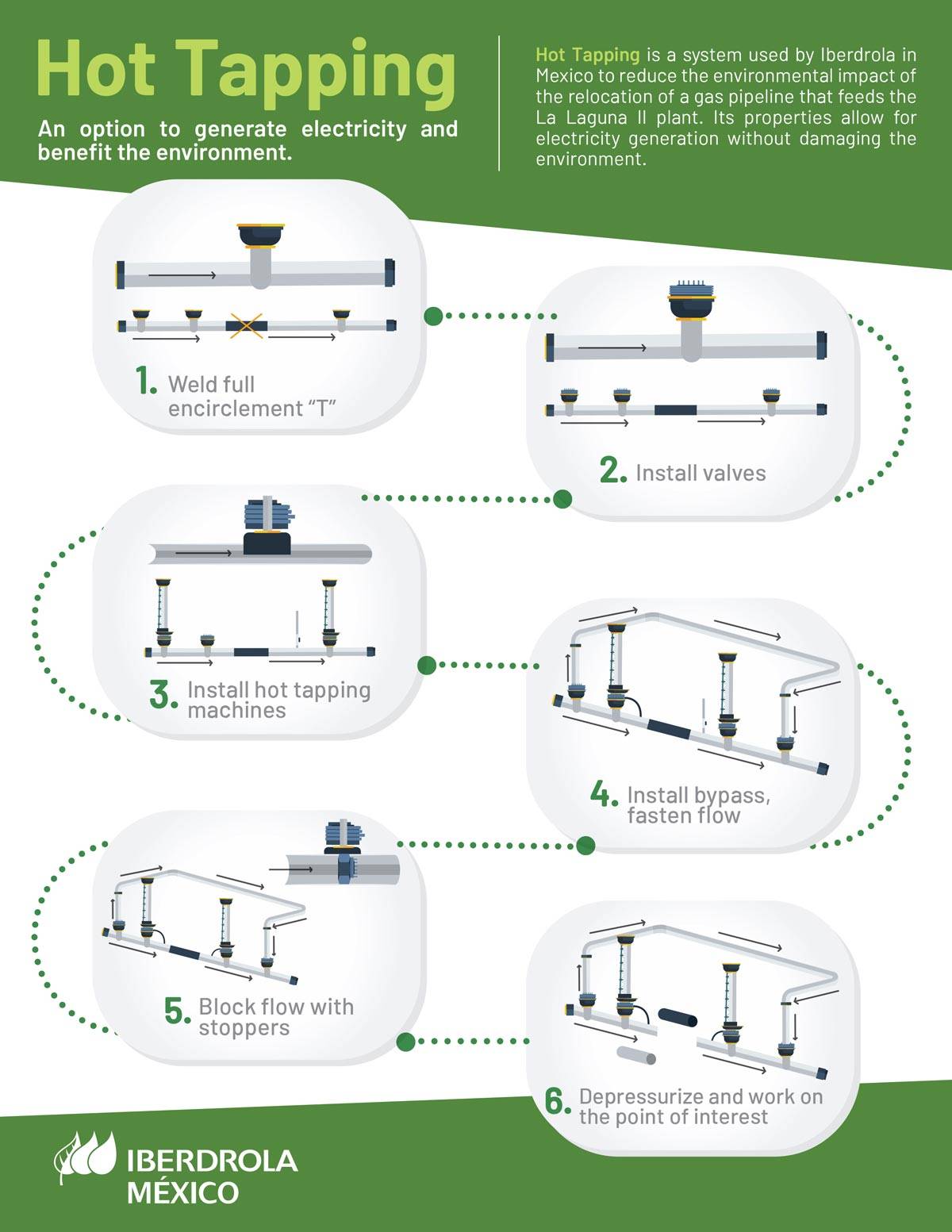 The advantage of this method for the plant is the lowering of the environmental impact by preventing full gas discharge. In addition, $1 million dollars were saved by preventing the interruption of operations at the plant due to the lack of natural gas supply.
Hot topping is not an easy to implement technique. It requires a skilled team, because risks increase if right steps are not taken to avoid cracks than can cause a leak or start a fire. This was the first time that the company carried out this procedure in Mexico; no incidents occurred during the six months of its implementation. This was achieved by the execution of work permits and the participation of the plant's safety, health and environment team, who checked every activity and prepared an emergency plan for jobs with higher risks.
This innovation process is part of our commitment at Iberdrola México to present new options for power generation in Mexico and the La Laguna II plant, which is a pioneer in implementing these solutions.