The 2030 agenda is a plan that has been developed by the General Assembly of the United Nations upon identifying the challenges faced by the planet and society. It includes the fulfillment of 17 goals to which countries may contribute by coordinating work between their governments and the private sector. This gives companies like Iberdrola México the opportunity to join and contribute to a sustainable future.
We truly believe that in as much as we can contribute to the fulfillment of the Sustainable Development Goals (SDGs), we will take a step forward towards a better planet. At Iberdrola México, we have placed our primary focus on SDG 7, Affordable and Clean Energy; and SDG 13, Climate Action. This is because it blends well with our endeavor in the energy industry. Nevertheless, we indirectly add others.
What have we done to contribute to it?
We have mainly opted for the generation of power with a lower negative impact on the environment. At the company we use four types of technology: combined cycle, cogeneration, wind and solar systems. In the first two cases we implement technology for processes to be more efficient and we ensure the optimization of the use of natural resources in our power plants operation, e.g., using treated water.  And with our renewable projects we fully harness resources such as wind and solar radiation – renewable and clean sources.
SDG 7: Affordable and clean energy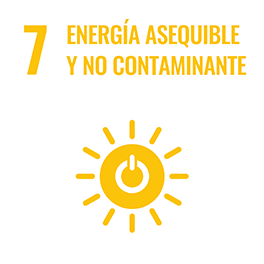 Our energy solutions implement technology with low pollution levels, with competitive costs in the Mexican market.
Furthermore, according to one of the specific goals: ensuring access to affordable, reliable and modern energy services, in the company we work on the Luces de Esperanza (Lights of Hope) initiative focused on the electrification of communities without access to this service.
At the same time, we have increased our offer of renewable solutions. Our latest project is Cuyoaco, a photovoltaic farm that not only reduces polluting emissions to the environment, but also has had an impact on the development of nearby communities.
SDG 13: Action for climate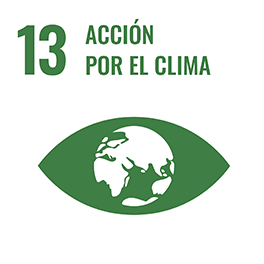 In line with the specific objectives of this goal, we have made our team, suppliers, customers, and communities aware of climate change. The diffusion of this topic is critical to act on it.
Our presence in 15 states of Mexico is not limited to power generation, since the environment inspires us to work harder on caring
for it, and to the extent that this improves, the effects of climate change can be tackled. Following are some examples of our achievements:
At Iberdrola Mexico we take on the commitment to contribute to these goals with each project and initiative. We know that there is no turning back and that actions must be taken now.