The purpose of this strategic partnership is to strengthen Mexican industry
Joint programs will be carried out to drive procurement, energy efficiency, occupational safety and social responsibility, among other.
Both organizations set forth in the document the basis for identifying and developing joint programs in all possible fields, including supplier base, energy efficiency, occupational safety, social responsibility and content diffusion, which are of interest for both parties and help make the effort of Mexican businesses more efficient, with a firm focus on environmental care and sustainability.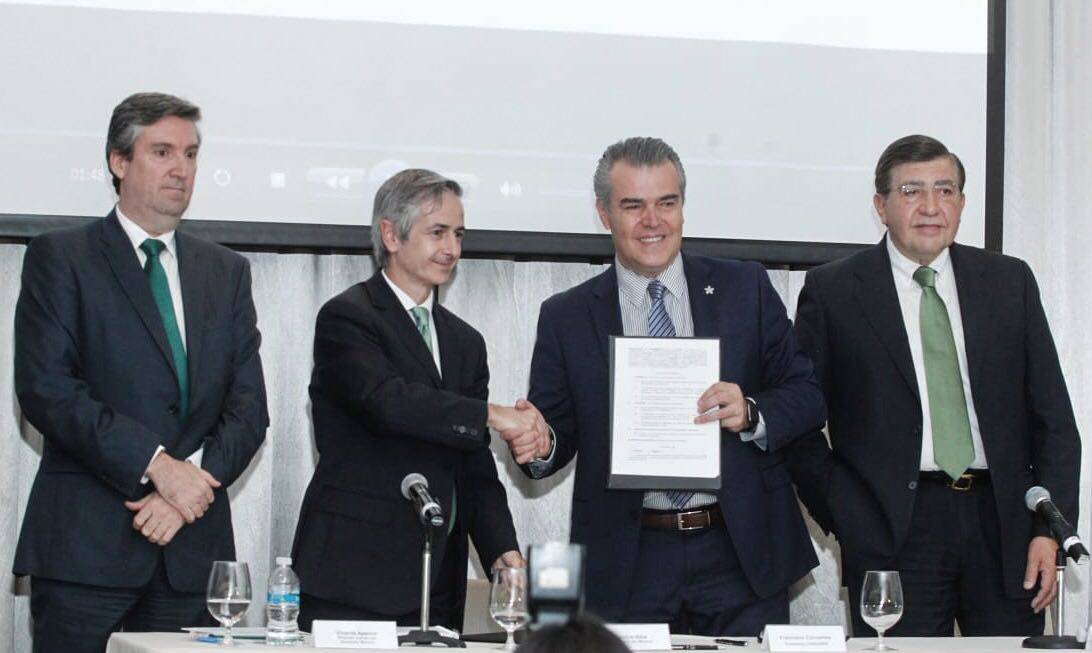 Francisco Cervantes, president of the CONCAMIN, stressed that "the energy industry is strategic in Mexico, since the country's critical aspects – including industry competitiveness and economic growth – are contingent thereon".
We are sure that this partnership with the CONCAMIN will enable us to share best practices in efficient energy use, which will help drive the development of the Mexican industry focused on efficiency and respect for the environment, said Enrique Alba, CEO of Iberdrola México.
At a press conference, Alba and Cervantes stressed the importance of joint work to share best practices and create safer, more efficient and cleaner workspaces that will have a positive impact on communities and trigger the growth of all the business ecosystem components.
A technical commission made up of members both of Iberdrola and CONCAMIN will evaluate, approve and follow up joint projects arising from this partnership, with the clear purpose of strengthening the Mexican industry and make the relevant contributions to promote the economic and environmental welfare of Mexico and the Mexican people.