As a sub-holding affiliate of Iberdrola Group, Iberdrola Mexico has increased its investments and operations in Mexico, which it is consider a strategic country in group's internationalisation process, consistently and without interruption since the 1990s.
Currently, Iberdrola Mexico has an installed capacity in the country of more than 6,000 Megawatts (MW) at 12 combined-cycle and cogeneration and 365 MW at five wind farms across the nation. Its production is large enough to provide electrical service to a population of 20 million mexicans.
Today, Iberdrola has ongoing energy production projects in Mexico that represent a more than 3 billion-dollar investment, one of the most significant international expansions in the history of the company. By 2022, it will have a production capacity close to 12,000 MW, providing nearly 25% of the electricity consumed in Mexico.
Iberdrola Mexico's human capital includes almost 1,000 men and women, whose constant training begins when they first enter the company and provides them with exhaustive knowledge of our equipment and processes. Its employees dedicate up to 5% of their time to professional development annually. Iberdrola Mexico's rapid growth has been the result of significant human and technical efforts, in which leadership and teamwork have been key factors.
In 2018, Iberdrola Mexico won the National Quality Award in the Energy category. This was the first time in the history of the Award that it was given to a private company in the energy sector. The recognition is further proof of our company's commitment to efficiency and sustainability in Mexico. The National Quality Award was created in 1989, and it is the Mexican government's highest recognition for organisations that lead the nation in quality and competitiveness.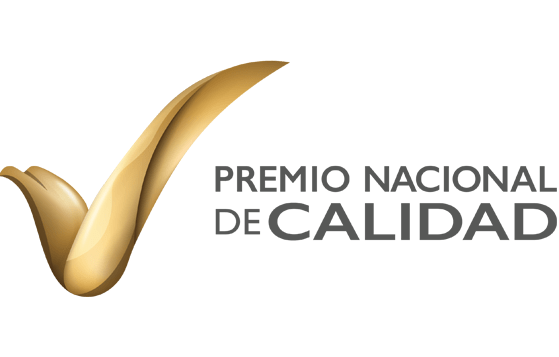 Strategic Areas
Combined Cycle
Co-Generation
Wind Farms
Photovoltaic power plant
Projects under Construction
Currently, we have four new combined cycle plants in development: Escobedo, Topolobampo II and Topolobampo III in the nation's northwest and El Carmen in Nuevo León State.
In the field of renewable energies, where we are a global leader, Iberdrola Mexico received approval from the Mexican government for the installation of 325 MW of wind farm in the states of Puebla and Guanajuato and 275 MW of photovoltaic power station in San Luis Potosí and Sonora. These projects represent an investment of 700 million dollars.
The wind farms that are already under construction are PIER, an installed capacity of 220 MW located in Puebla State that will be the next phase of the currently operating PIER II project, and Santiago Eólico, an installed capacity of 105 MW facility located in Guanajuato State. Both sites are scheduled to begin operations in 2019.
With regard to photovoltaic power plants, Iberdrola is already building the 100-MW station in Hermosillo, located in the state of Sonora, and the 170-MW Santiago station, in San Luis Potosí. Both are expected to begin operating at the end of 2018.